Your business has decided it's time to change your Information IT support / Information Technology department. Whether you have outgrown your current solution, had one too many failures, feel like IT is just too reactive or just know there must be a better way this guide will simplify the process.
We have guided thousands of small businesses through the process of selecting their Chicago IT support / department and it can be considerably easier than you might imagine whether you are looking to outsource IT, insource IT or a combination of both. To simplify the process we will describe the 7 components of an IT department and the 4 IT support models.
Before we get started, let's make sure you are reading the right guide:
You are based in Greater Chicago land and have between 15 and 250 full-time equivalent computer using staff members.
You need your business and IT to be running smoothly with a new Chicago based IT support solution (this guide does not cover remote only solutions, as we have not seen that succeed yet, though it certainly might in the future especially considering the COVID 19 shift – in the meantime, there are many great IT based Chicago companies).
You need a service desk / help desk support with reasonable response time.
Protecting your data is important.
You either have no internal IT, you are considering mixing internal and external IT, you want to switch from one to the other, or have a current IT firm that does hourly support or managed IT services.
4 Types of IT Support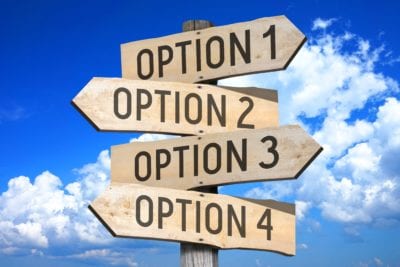 Let's go over the 4 models that are available to small and medium businesses that have between 15 and 250 full-time equivalent computer using staff members:
Internal Staff

Dedicated full-time W2 employee(s) to IT. Typically only done by businesses with more than 50 full-time equivalent computer using staff members in a single office.
This model may be combined with any of the other 3 models and referred to as co-managed and deserves its own guide. Until that guide is authored, feel free to contact us for a discussion.

Hourly IT Firms / IT Consultant(s)

You and your staff organize work to be done by them. In some instances, they can set up monitoring to be alerted to some issues that they can autonomously work on with your prior permission.
This model was the most popular model until 2015, and still is for small businesses with less than 10 staff. IT Firms that are willing to work on an hourly basis (sometimes purchased in blocks of hours) have greatly reduced in favor of the Managed Service Provider (MSP) model. You will have more success looking for independent IT Consultants.
IT Consultants in Chicago charge from $50-$150/hour. As with most things, the more you pay per hour the better the service.  Frequently the lower-paid IT Consultants are less experienced and take more time to do the same work a better paid IT consultant would need.
We have frequently seen a sub $100/hour IT consultant take 10 times more time to do an IT task than their more experienced $100+/hour counterparts. What would you prefer, to pay a $75/hour IT consultant for 10 hours of work to fix a problem ($75*10=$750) or a $150/hour IT consultant for 1 hour? Not only is the $150 a lot cheaper ($75*10-$150=$600) but you also saved 9 hours of lost productivity from your company being impacted by an IT problem.

Managed Service Provider (MSP)

The most popular model in Chicago since 2015 with hundreds of providers. You pay a flat monthly fee based on the size of your environment with unlimited remote support. MSP's benefit from being able to predict their revenue and you get a bill that you can budget for.

Aligned IT

Common in larger businesses, Aligned IT is becoming necessary for small and medium businesses as they begin their digital transformations to being a technology-enabled organization.
Aligned IT evolves from the MSP models flat fee concept with:

Strategic planning process that maps each of your department's business objects against a technology plan.
Technology alignment to reduce issues caused by technology, what most we interview think of as "proactive", and optimize existing systems.

We have authored an eBook to give you a deeper understanding of Aligned IT.
What do you want from IT support?
You now need to organize your thoughts and decide on the key results you want from your future IT Support model.
Proactive vs Reactive

Do you know the difference? Reacting faster through monitoring does not mean being proactive. Having a process to prevent problems in the first place and having a plan to continuously reduce problems from happening is proactive and boosts your staff's productivity by 10%-25%.

Strategic vs Tactical
Security Risk Tolerance

IT firms and MSP's especially since last 2018 have been targeted by hackers as a way to exploit the MSP's clients. Unfortunately, it takes years for an MSP to gain a high enough security maturity level to minimize risk. Look for historical evidence of following NIST800-171 or ISO27001 and ask for a third party performed audit of the IT firms security controls.
For secondary objectives you have a list of other requirements:
Hours of coverage

Do you need regular business hours, extended or 24/7? Do you need live coverage where a competent IT professional is available or just a call back during off-hours?

Transparency

Access to documentation of your environment. Consider the potential to leave the provider in the future, do you want to be able to do so easily with your documentation, or to feel held hostage?

Location
Experience supporting similar businesses
To help you organize your decision, we have created an evaluation form. For more questions, contact an XL.net IT expert today.